2023-2024 School Year
Student Industry Connects
Submission portal opens on Jan. 3, submissions due Feb. 14.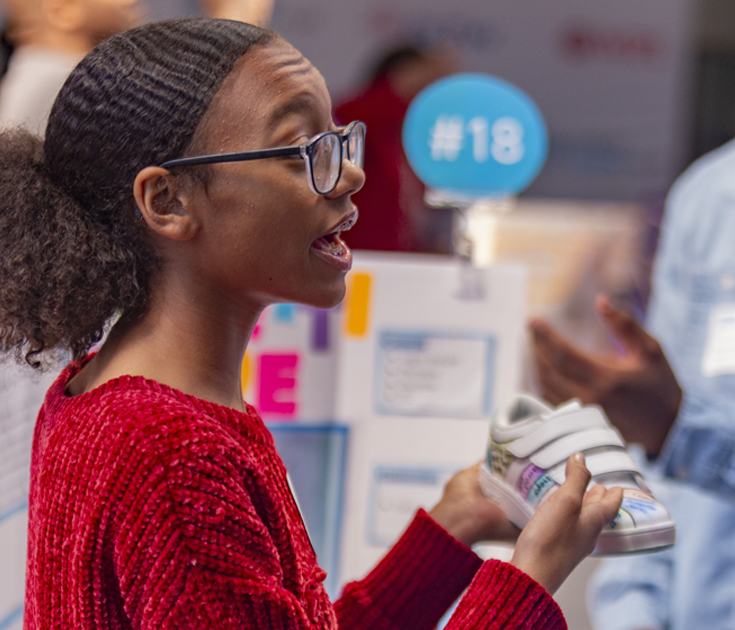 1. Check out the projects that can be submitted for feedback here!
Expert educators have carefully selected the PLTW and OSE projects and problems that yield the most impactful feedback from industry professionals. All current 5th-12th grade PLTW and 6th-8th grade OSE teams are invited to participate.
2. Upload projects using  the online submission form by February 14, 2024
The submission platform will open Jan 3rd.  Submit there to receive authentic feedback from industry professionals. Submitting a project only takes 5 minutes! High school students can submit their work independently; 5th-8th grade teachers can submit up to 2 projects per class (PLTW) or 1 projects per class (OSE).
3. Receive real-world feedback & connect with industry professionals!
All student teams who submit work will receive personalized, written feedback from an authentic audience. Plus, every high school class that submits at least 5 projects, and all 5th-8th grade classes, will be eligible for connection with a professional to schedule a virtual classroom visit this Spring!
Past Student Submission Examples
Meet our Industry Volunteers
Professionals from innovative local companies are excited to review student work and visit your classrooms! Meet just a few of them in the short videos linked below.
Thank you to our partners for powering Student Industry Connects: