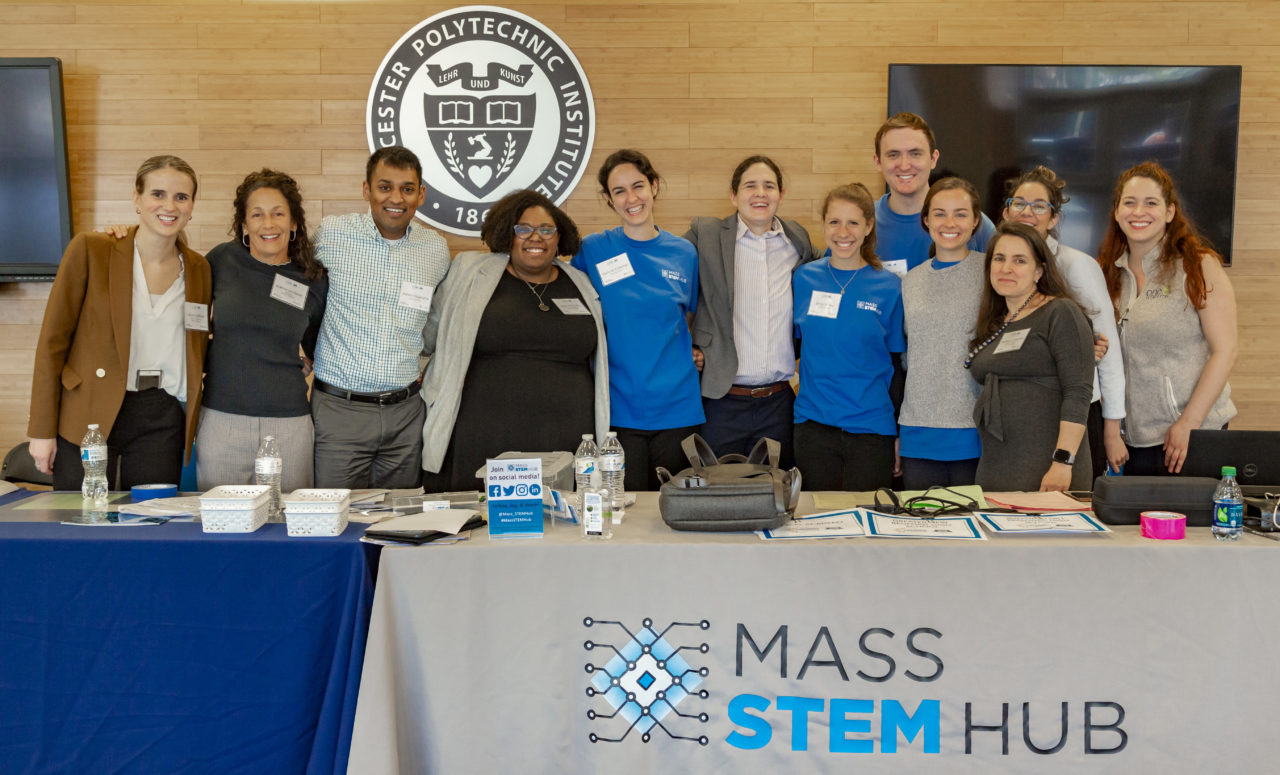 Meet the One8 Applied Learning Hub team.
We are thrilled to partner with you.
Micah joined One8 in 2023 as a Portfolio Manager on the Education team. In this role, Micah leads the Foundation's K-12 STEM and Ed-Tech portfolio.
Prior to joining One8, Micah has focused on impact-driven work across public education and management consulting. Most recently, Micah worked at Boston Consulting Group, where he was a member of BCG's social impact and private equity practices, supporting government clients with strategic challenges as well as leading various due diligences in the education space. After college, Micah taught middle school math through Teach For America in Prince George's County, Maryland. Micah then served as a school leader as a founding team member at DC Prep, coaching the math department and developing innovative math curriculum for the highest performing network of charter schools in Washington, DC.
Micah received an AB in Public & International Affairs from Princeton University, an MS in Education from Johns Hopkins University, and an MBA from the Kellogg School of Management at Northwestern University. He lives in Brookline with his wife Meredith and is an avid sneaker collector and a long-suffering Mets, Knicks, and Jets fan.
Katherine joined Applied Learning Hub in September 2016 to lead our efforts to provide high quality STEM and applied learning options that authentically engage students so they gain critical thinking, complex problem solving and collaboration skills, critical to their success in a rapidly changing world. Applied Learning Hub helps school leaders and teachers navigate the increasing demands of ensuring college and career readiness by offering up relevant curriculum, resources, ongoing training, and connection to industry. Prior to joining Applied Learning Hub, Katherine taught high school math and coached varsity basketball at Boston Prep in Hyde Park. Previous to teaching, Katherine was a consultant at Bain & Company and the District Management Group a local firm focused exclusively on consulting in the K-12 education sector. Katherine received a BA in American Studies from Amherst College and her Masters of Education from Boston University.
"Mrs. Felps – my high school math teacher – was the educator who had the biggest impact on me. Not only did she convince me of the beauty and power of math, but she constantly pushed me to dream bigger and do more. Mrs. Felps is one of the smartest and humblest people I know and the reason I work in education today."
Contact Katherine.
Joanna Jacobson is the President of the One8 Foundation. She is also the co-founder and Managing Partner of Strategic Grant Partners, a venture philanthropy organization that is both a foundation and pro-bono consulting firm. Previous to this, Ms. Jacobson's career was in private industry where she held senior management and marketing positions in turnaround businesses including the President of the Keds Corporation and SVP Marketing and Product Development at Converse Corporation. Earlier in her career, she worked at Colgate-Palmolive in product management and worldwide new product development. She has also taught at the Harvard Business School and was a partner in Core Strategy Group, a marketing strategy consultancy.
Joanna earned her Bachelor's degree from the University of Pennsylvania and a Master of Business Administration degree from Harvard University. She serves on the boards of Youth Villages MA, HBS Social Enterprise Initiative and UP Charter Network.
"I worked in global new products at Colgate-Palmolive which required I work two days a week in the CP laboratories with scientists to develop next generation products. It was super interesting to brainstorm new product ideas and then collaborate with scientists to bring them to life."
Vanessa joined the One8 Foundation in September 2014 as a Portfolio Manager for the foundation's education work and moved to the role of Director in 2017 and Vice President in 2022. In this role, she is responsible for identifying potential grantees as well as providing strategic planning and advisory support to current grantees. Her responsibilities also include overseeing the work of Applied Learning Hub. Prior to joining One8, Vanessa was a Project Leader at the Boston Consulting Group where she worked with both for-profit and nonprofit clients on projects primarily focused on strategy development. Vanessa also spent three years at TDC, a management consulting firm, working with nonprofit organizations on strategic planning, new business planning, and organization redesign. Vanessa began her career at Rhode Island Kids Count, where she assisted with research and data analysis as well as state-level advocacy efforts on public policy issues affecting children and families.
Vanessa received a BA in Economics and Public Policy from Brown University. She also holds an MBA from Harvard Business School and an MPP from the Harvard Kennedy School.
"When I was in middle school I met a family friend who worked for SETI and spent one dinner talking us through how the organization was searching for life beyond earth. To this day, I still think about how unbelievably cool that man's job was."
Victoria joined Applied Learning Hub in October 2023. Victoria is excited to create a space for educators, students and industry professionals to connect and form relationships to continually break barriers and improve education for all. Prior to joining Applied Learning Hub, Victoria was a Development Officer – Events at McLean Hospital, managing logistics for donor events and working with the affinity groups serving the hospital. Victoria received a BS in Business Administration and Marketing from the University of Illinois at Urbana-Champaign.
Ashwin joined the One8 Foundation in March 2017 as a Portfolio Manager focusing on the foundation's education work. Prior to joining One8, Ashwin was a consultant in McKinsey & Company's San Francisco office, where he served primarily financial services and nonprofit clients. Prior to McKinsey, Ashwin spent 6 years as a crude oil options trader for Deutsche Bank in both London and New York.
Ashwin received an AB in Economics and a certificate in Finance from Princeton University. He also received an MBA from the Wharton School at the University of Pennsylvania, where he was a Palmer Scholar.
"A STEM professional who inspires me is Katie Bouman, an Assistant Professor at Caltech. Previously, Katie was a postdoctoral fellow with the Event Horizon Telescope and helped develop the computer code which was instrumental in developing the first picture of a black hole in 2019."
Sasha joined the One8 Foundation in 2022. She focuses on Education work with a primary focus on K-12 and applied learning. She is responsible for identifying great organizations, developing grants, and providing strategic and tactical support to help improve Massachusetts schools. Sasha is very passionate about education and is excited to leverage her background in strategy and operations to give the students a meaningful learning experience they need to strive in the 21st century.
Sasha has 15+ years of experience in building products, large-scale organizational transformations, operational excellence, and strategy. Before joining One8, Sasha spent 11 years as a management consultant, most recently as an engagement manager at McKinsey & Co, leading complex projects and managing cross-functional teams working across multiple industries. She started her career in the technology space working for a system integration company.
Sasha received both Bachelor's and Master's degrees in Business Informatics from a leading Eastern European university.
She lives in Boston with her husband Vlad and daughter Sofia. Sasha moved to Boston in 2018 and instantly fell in love with her new home city. In her spare time, she loves discovering new places to hike, walk and eat out with friends and family. When alone, she loves listening to podcasts and audiobooks.
Claire joined Applied Learning Hub in July 2020. Claire manages strategic planning and operations so that Applied Learning Hub can fulfill its mission of preparing students to succeed in a high-tech world. Prior to joining Applied Learning Hub, Claire was an English Language Arts teacher and assistant volleyball coach at Booker T. Washington Senior High School in Miami, FL. Claire previously worked for the District Management Group, supporting public school districts across the U.S. with strategic planning initiatives. Claire earned a BA in Asian Languages and Civilizations from Amherst College and a Masters of Education from the University of Miami.
"I always thought of myself as a 'humanities person' and felt intimidated by STEM subjects. My college advisor pushed me to take at least one science or math class per semester and opened my eyes to the interconnectedness of scientific and humanities disciplines. His name, Art Zajonc (pronounced "science" with a "Z"), perfectly represents this relationship!"
Contact Claire.
Julia Kostro joined the One8 Foundation as a member the Applied Learning Hub team in 2023 as a Teaching & Learning Associate. Julia is committed to making a meaningful impact on education and empowering both students and teachers alike. In this role, she collaborates with educators, providing valuable insight and support to enhance teaching practices and optimize learning outcomes. By fostering a growth mindset and promoting interdisciplinary learning, she aims to create a nurturing environment where students can reach their full potential.
Prior to working at One8, Julia worked as a 7th and 8th grade Science & Engineering teacher at KIPP Academy Lynn. By leveraging her background in education, she brings her knowledge in curriculum development, instructional design, and classroom management to her current role. Julia graduated from Colby College majoring in Education & Human Development. During her time at Colby, Julia studied educational theories, human behavior, and child development, gaining valuable insights into the foundations of effective teaching and learning. After graduation, Julia joined Teach For America as a corps member while pursuing a Master's degree in Science Curriculum & Methods at Boston University.
My grandmother was a lifelong teacher, and I'm driven to inspire students through STEM education, just as she inspired me. Her impact fuels my passion to empower young minds with the tools to explore, learn, and make a difference in the world.
Contact Julia.
Jacob Barry joined the One8 Applied Learning Hub team in March 2022 as the Partnerships Director. In this role, Jacob brings together industry partners, volunteers, students, and educators to create authentic experiences that make STEM coursework and careers relevant and inspiring. Additionally, he leads Applied Learning Hub's communications strategy to grow our audience and amplify our impact. Previously, Jacob worked at the Museum of Science, Boston on the corporate relations team. Jacob earned a B.A. in History from Skidmore College and an M.A. in History Museum Studies from the Cooperstown Graduate Program, State University of New York.
"I believe project-based learning programs, like the ones we support at One8, have a special ability to make STEM engaging and accessible to diverse learners. You can feel the energy and excitement in a classroom when an industry professional can help students answer the question 'why are we learning this?'"
Contact Jacob.
Heather Haines joined the Applied Learning Hub Teaching & Learning team in 2022.  Heather strives to help all students find joy in discovery and problem solving.  She loves to bring the spirit of scientific thinking and engineering design to discussions of teaching practice: observing, analyzing data, iterating, communicating, and celebrating the successes and mistakes of the learning process.
Prior to working at Applied Learning Hub, Heather worked as a teacher & administrator in traditional public, charter, and private school education for thirteen years.  She has taught Chemistry and Physics, served as Science & Tech/Engineering Department Chair, and worked in school data analytics.  Heather earned a B.A. in Chemistry from Wellesley College and an M.Ed from Boston College in Secondary Education.  She is also a Senior Fellow with the Knowles Teacher Initiative.
"I am passionate about empowering students to discover processes for thinking about and solving problems in their communities.  Promoting high quality STEM programming is a great way to provide that framework for all students." 
Contact Heather.
Erica joined Applied Learning Hub in July 2021.  Erica provides administrative and operations support to the Applied Learning Hub Director and staff to maximize our impact for students and schools.  Prior to joining Applied Learning Hub, Erica was an Impact Manager for City Year Boston, managing teams of AmeriCorps members serving in BPS elementary and middle schools.  She also completed a 2-year AmeriCorps teaching program at a middle school in Dorchester, MA.
Erica received a BA in International Affairs from Northeastern University.
"Working with the Jumpstart at Northeastern early education program opened my eyes to the importance of fostering a love of learning with students from an early age.  With Jumpstart, I was able to see students as young as three years old light up at the opportunity to explore STEM through planting seeds, constructing paper airplanes, and more.  This experience showed me it's never too soon to engage children with hands-on learning experiences in STEM!"
Contact Erica.