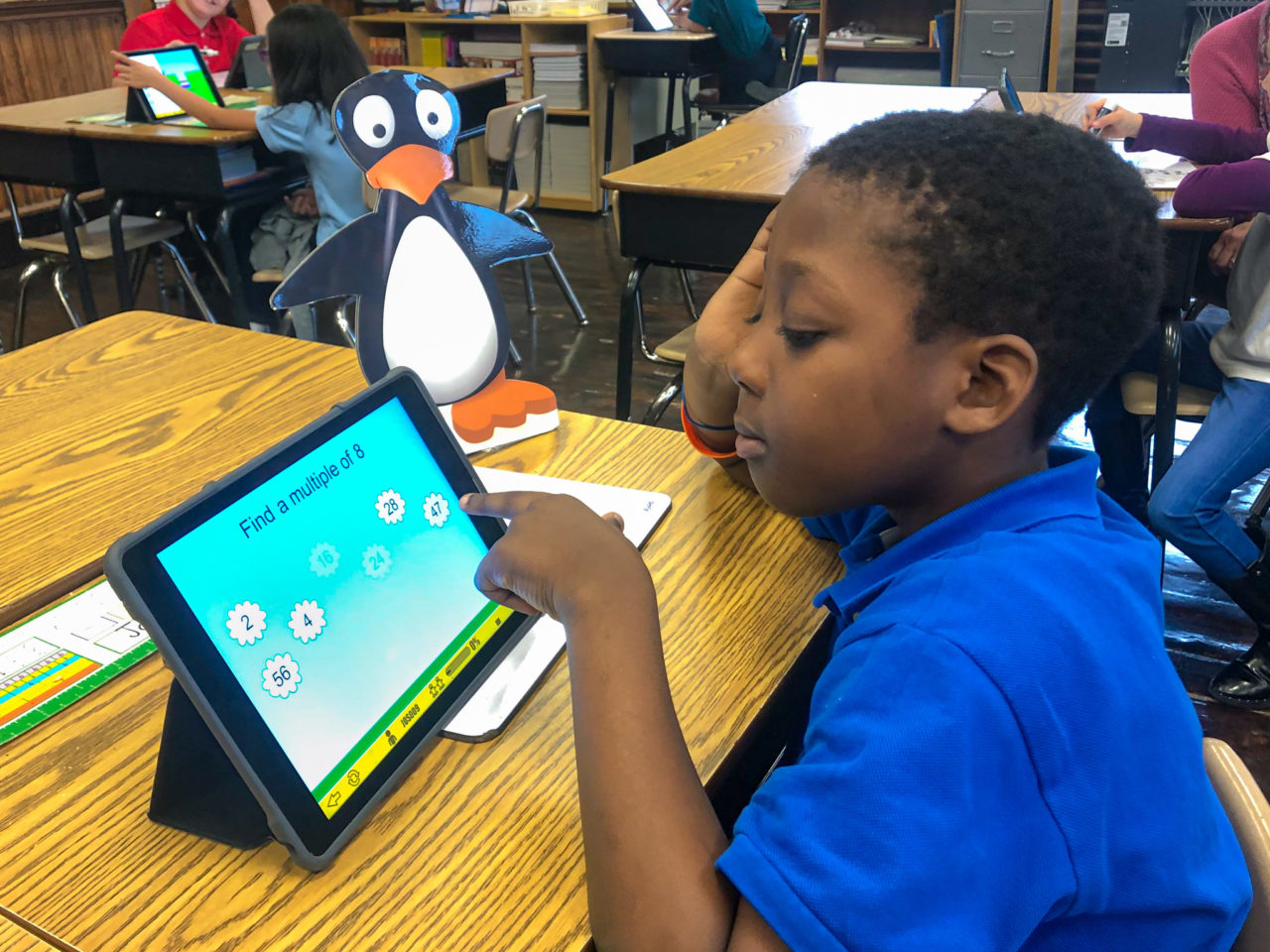 ST Math is an engaging, visual, conceptual, math program students love based on neuroscience of how the brain learns, aligned to K-5 standards.
Spatial-Temporal Approach: ST Math's patented approach starts by teaching foundational math concepts visually, then connects the ideas to symbols, language and robust classroom discourse.

Deep Conceptual Understanding: ST Math is mastery based, meaning students must solve all problems in each level correctly before accessing the next level. This approach, coupled with ST Math's visual learning ensures that students are building and demonstrating a strong conceptual math foundation.

Informative Feedback: In ST Math, action is critical and mistakes are the perfect opportunity for learning. Animated informative feedback offers an intrinsically motivating learning experience that shows students the mathematical consequences of each answer.

Standards-Aligned: ST Math games include more than 35,000 puzzles that align to all state standards, with learning objectives that target key grade-level concepts and skills. The program is flexible and can fit easily into many different curriculum implementations.

For all students: ST Math's visual approach makes the program accessible and effective for all learners, independent of skill level or language.
of teachers believe that ST Math deepens student understanding about how math works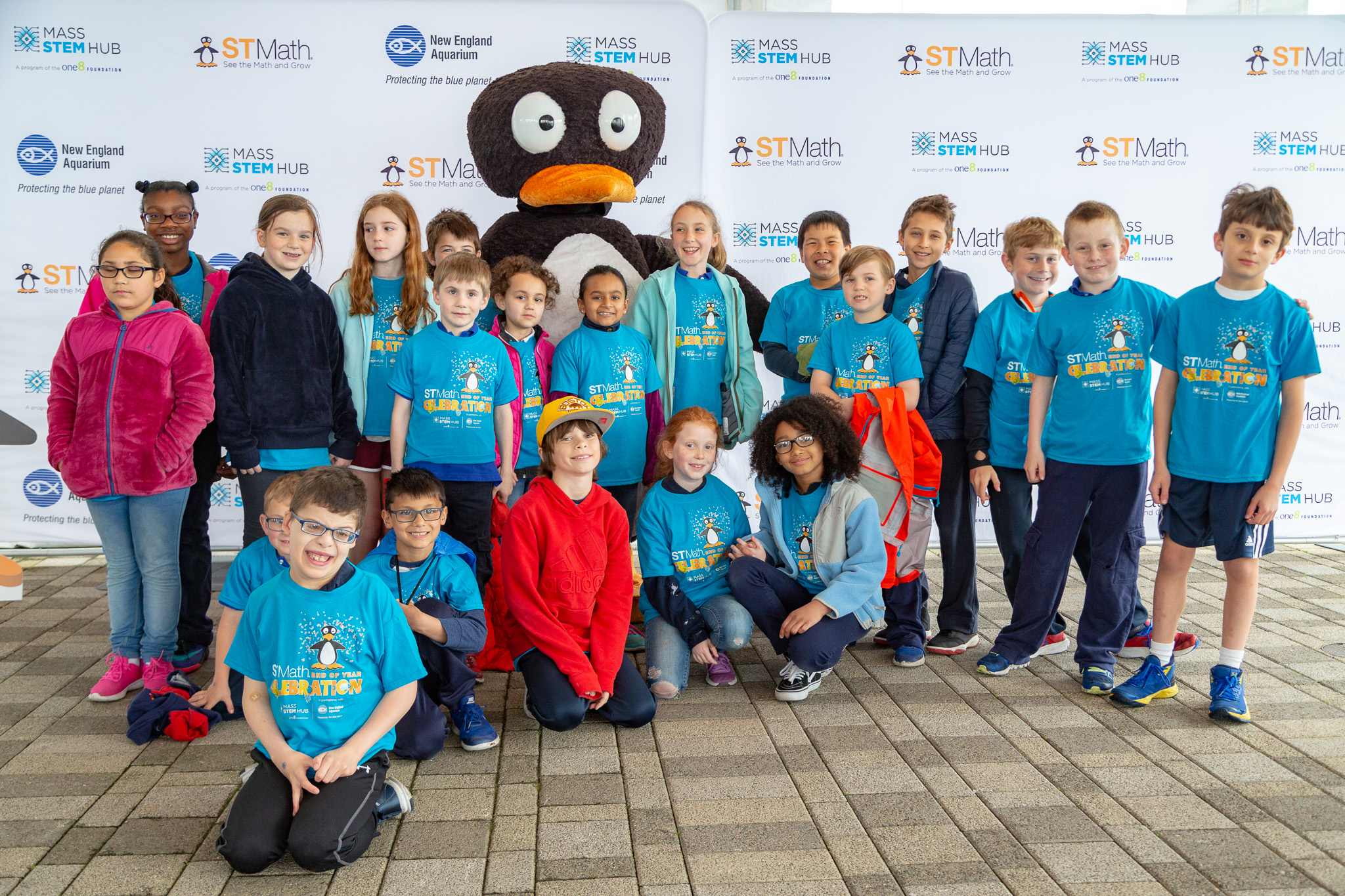 One8 Foundation School Grants
Interested in bringing ST Math to your school? Learn more about Grants from the One8 Foundation.
Learn more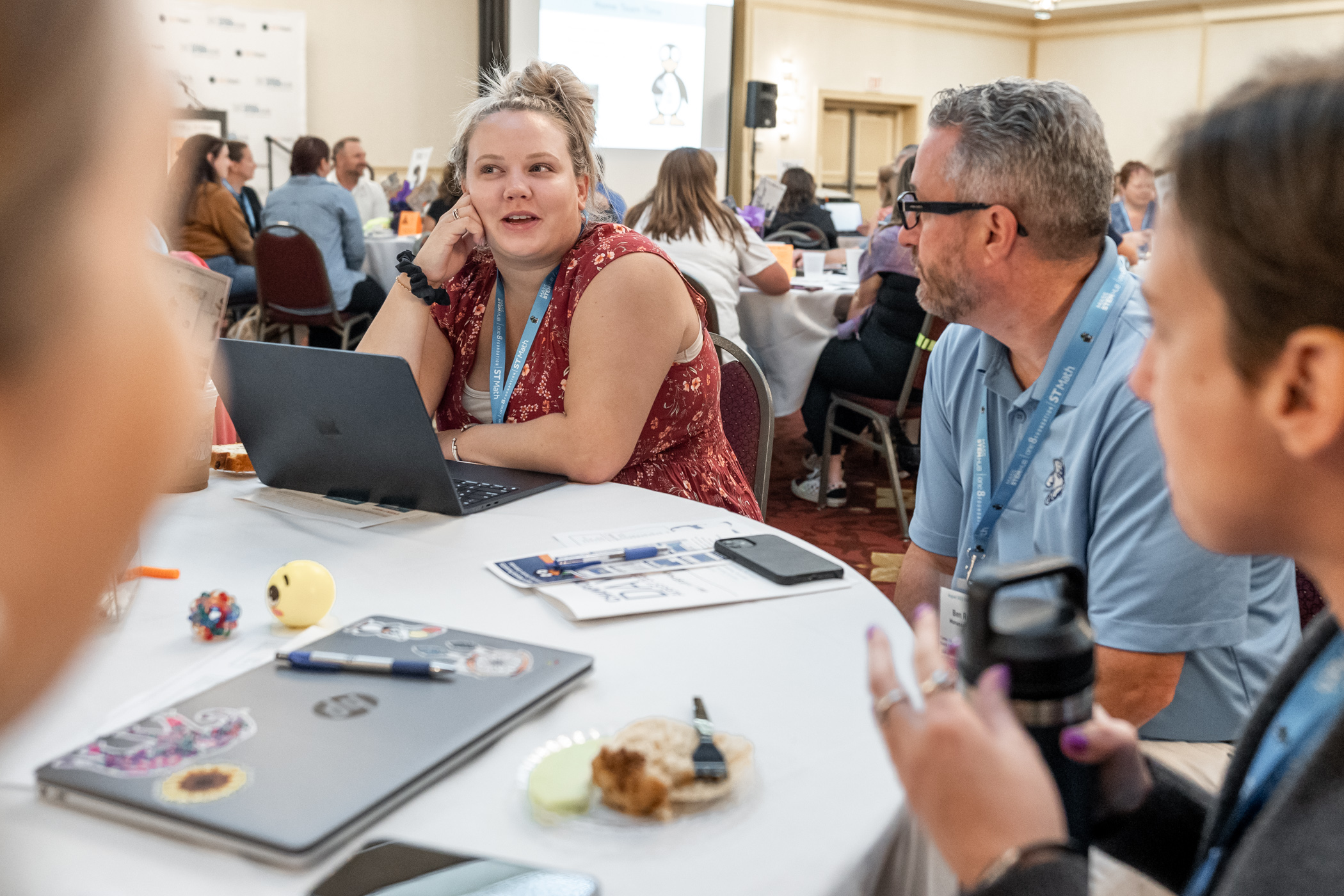 Educator Resources
One8 Applied Learning Hub provides advanced professional learning and networking for ST Math educators, as well as related student opportunities. Learn more about resources for ST Math educators.
Learn more
The fact that it's a game and it's math - every kid working through challenges and not just giving up - it's incredible.
One8 Applied Learning Hub Programming
Fostering love of math: At One8 Applied Learning Hub events students grow their confidence in and love of math.
By the Numbers: ST Math in Massachusetts
110,000

Students

294

Schools

75

Districts
3%: From school year 2017-18 to school year 2018-2019, ST Math schools showed an improvement of 3 percentage points in the share of students meeting or exceeding expectations on the MCAS, compared to a matched control set.

92% of teachers believe that ST Math positively impacts the culture of math learning in their class.

88% of teachers believe that ST Math improves student attitudes about math and math learning.

90% of teachers reported PD to be more effective than other PD they've participated in previously.

Data on this webpage updated as of September, 2023