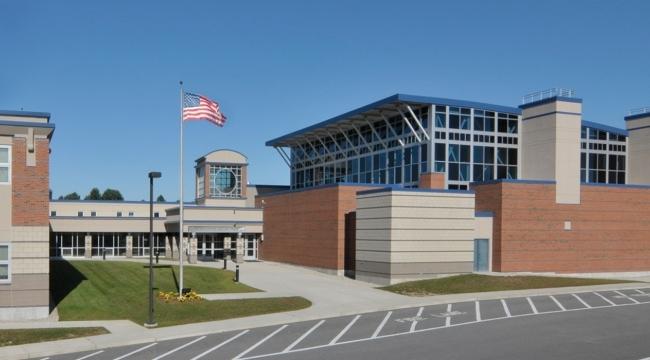 Article | The Millbury-Sutton Chronicle
BVT receives $73K grant to support STEM learning
Check out this article from The Millbury-Sutton Chronicle about Blackstone Valley Regional Vocational Technical High School's plans for the Project Lead the Way grant they received from the One8 Foundation!
---
UPTON – The Blackstone Valley Regional Vocational Technical High School is proud to announce that it has received grant funds, total award $73,700 from the One8 Foundation and the Baker-Polito Administration to offer a new expanded academic curricular program in biomedical science from Project Lead The Way (PLTW).
In 2008, BVT found a perfect partnership with PLTW, a nonprofit organization that provides transformative learning experiences for students and teachers by empowering them to develop in-demand, transportable knowledge and skills through computer science and engineering pathways. The partnership has created new learning opportunities, brought accolades to the school, and now the opportunity to expand programs to include biomedical science that will serve those students aligning with the Health Services pathway.
BVT will use grant funds to start their PLTW Biomedical Science program. Funds from the grant will also support teacher professional development and the purchase of materials and equipment for use in the hands-on applied learning courses.
"It is an honor to be one of 82 schools across the Commonwealth to receive the grant. With an educational philosophy that centers on embracing new learning models and creating a project-based curriculum that engages and empowers our students, we are excited to expand our curriculum to include biomedical science," said Vocational Director Dr. Matthew Connors. "Working with the same equipment and tools used by industry professionals, PLTW Biomedical Science students have the opportunity to engage in compelling activities and work together to find solutions to some of today's most pressing medical challenges."
"Our administration is committed to closing the opportunity and achievement gaps in STEM fields for students across the Commonwealth," said Lt. Gov. Karyn Polito. "Partnerships with organizations like Project Lead the Way allow us to provide children with opportunities to learn hands-on, real-world STEM skills and put them on a pathway to success in the classroom and beyond."
"We are proud to partner with BVT to empower students to develop the in-demand knowledge and transportable skills to thrive in our evolving world," said Vince Bertram, PLTW President, and CEO. "Thank you to the governor's Office, the One8 Foundation, and Mass STEM Hub for making these grants possible and further investing in Massachusetts's students."
"We are thrilled to support educators across the Commonwealth. To bring applied learning and STEM education to their schools in a way that has students learning rigorous STEM content and then applying it to solve real-world problems," said Joanna Jacobson, President of the One8 Foundation.
"With the continued success of the PLTW curriculum, our students develop skills that they use in school, and for the rest of their lives, on any career path they choose to pursue, said Superintendent-Director Dr. Michael Fitzpatrick. "Access to these PLTWcourses will create new opportunities for our students and provide new pathways that will enhance post-secondary opportunities, including employment and higher education."
Blackstone Valley Regional Vocational Technical High School serves the towns of Bellingham, Blackstone, Douglas, Grafton, Hopedale, Mendon, Milford, Millbury, Millville, Northbridge, Sutton, Upton, and Uxbridge. Located in the heart of the Blackstone Valley, BVT creates a positive learning community that prepares students for personal and professional success in an internationally competitive society through a fusion of rigorous vocational, technical, and academic skills. The school's website is www.valleytech.k12.ma.us.
You might also be interested in