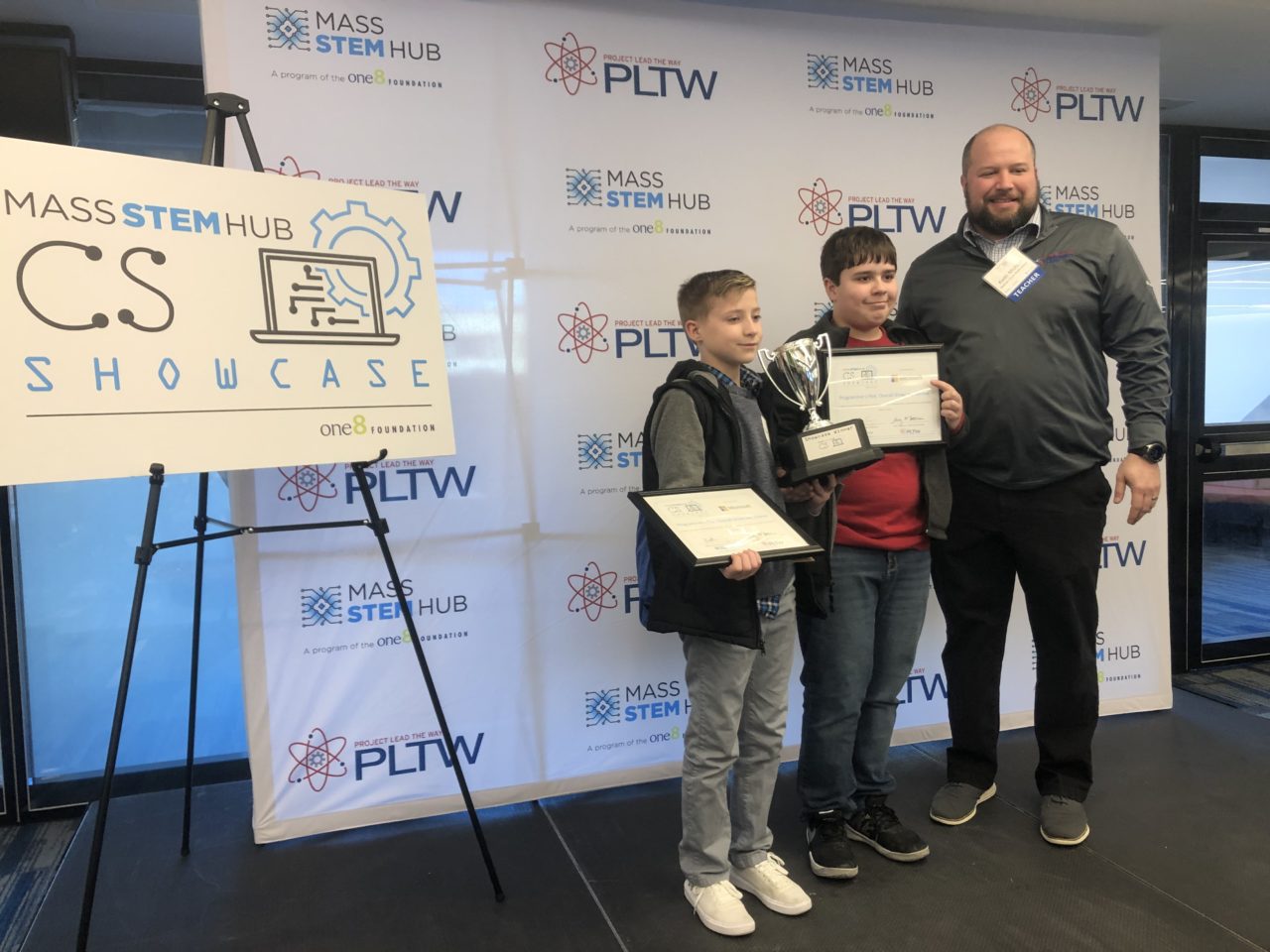 Article | The Herald News
Kuss students impress at STEM computer science showcase
Read the article in The Herald News about the experience of Project Lead The Way students from Kuss Middle School in Fall River at the Mass STEM Hub Computer Science Showcase for at Microsoft in Cambridge, MA.
---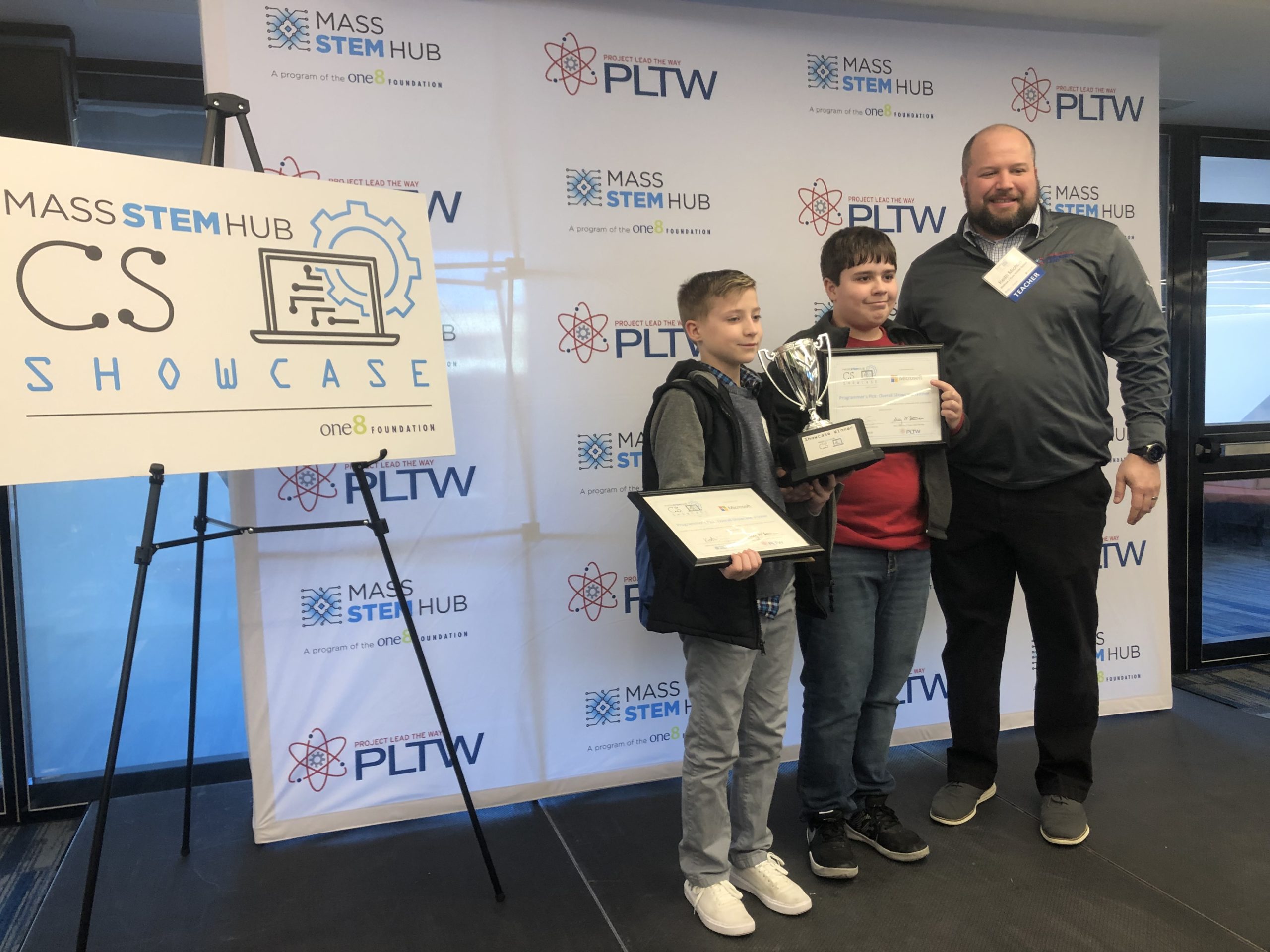 Kuss students impress at STEM computer science showcase
By Linda Murphy
Lifestyle Editor
Posted Feb 6, 2020 at 5:25 PM
Updated Feb 6, 2020 at 5:25 PM
FALL RIVER — Keith Michon's Kuss Middle School students were nervous on the ride up to the Mass STEM Hub Computer Science Innovators Showcase, but on the ride home, they couldn't have been more excited, Michon said.
In addition to all the great feedback the students got from industry professionals at Microsoft, one of his teams took home the prize for Overall Showcase Winner. "The kids did a great job, especially since it was their first time there," said Michon. "What they really took away from it was a sense of confidence."
Kuss was among seven Massachusetts schools (and the only school from SouthCoast) to be selected to present their computer science prototypes at Mass STEM Hub Jan. 29. The showcase for Project Lead the Way middle school students was held at the Microsoft NERD Center in Cambridge. Mass STEM Hub is a program of the One8 Foundation, which fosters STEM education and applied learning.
Students presented projects in two categories. In App Creators, seventh- and eighth-grade students were tasked with creating an app to solve a problem. Among the Kuss projects in that category was a decision-maker app that would make a decision from various options input into the app, said Michon. The students also created apps related to recycling and cyber security.
Sixth-grade teams submitted projects related to physical computing devices. Kuss sixth-graders Joshua Botelho and Owen Almeida were selected as the Overall Showcase Winner for the pencil-dispensing device they built so that teachers would have a way to distribute pencils to students who requested them. Another team from Kuss built a smart house prototype for that category, Michon said.
Michon's students started working on the projects in their Technology, Digital Literacy and Computer Science class and then they continued to build upon their projects after school once a week for about two months, Michon said. "I'm proud of all the students. They did a great job," said Michon.
You might also be interested in