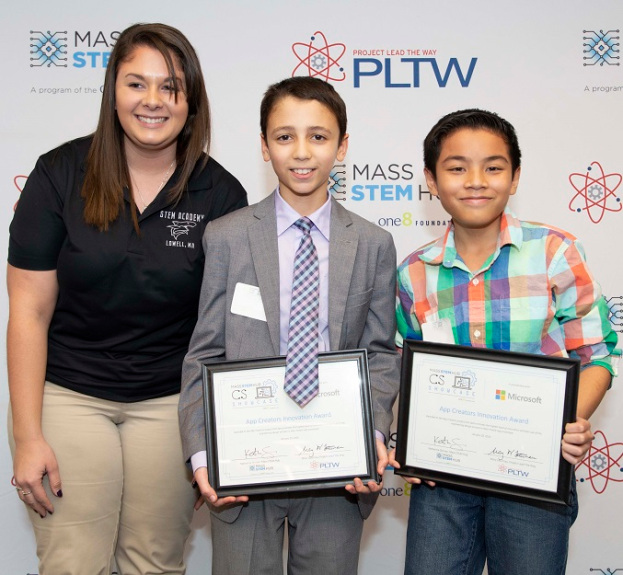 Article | Lowell Sun
Lowell STEM teacher is Project Lead the Way's Rookie of the Year
Check out this article in the Lowell Sun about Erinn McLaughlin's PLTW Rookie of the Year Award!
---
Erinn McLaughlin, a teacher at Lowell Public Schools' STEM Academy, was named a Project Lead the Way Rookie of the Year by Mass STEM Hub, a program of the One8 Foundation.
The award is given to an educator who displays excellence in his or her first year of participation in PLTW.
McLaughlin hit the ground running with the hands-on, project-based program, implementing both Computer Science for Innovators and Makers and the App Creators. Her students participated in the 2020 Middle School Computer Science Showcase, where their apps were judged by industry professionals from Microsoft and others.
McLaughlin's colleagues and fellow PLTW educators have praised her for helping her students explore the curriculum with creativity and rigor, and the Mass STEM Hub team congratulated her on this first-year success.
You might also be interested in