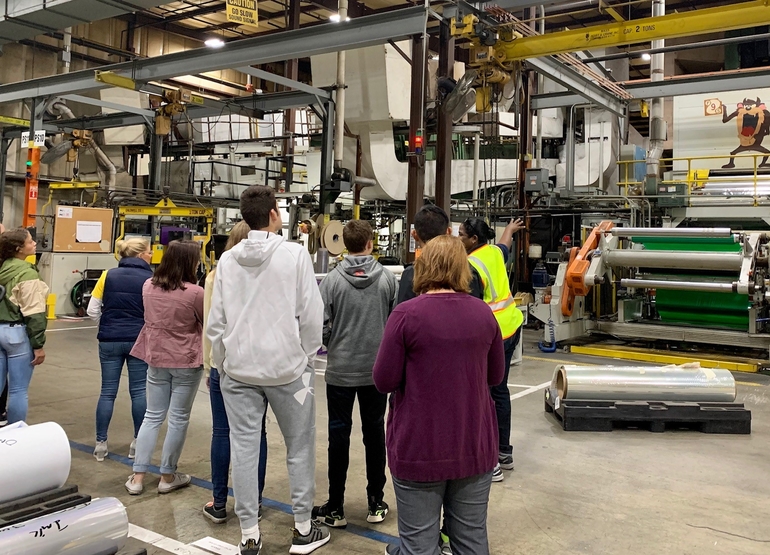 Article | Worcester Business Journal
Mass STEM Hub links students, professionals for STEM Week challenges
Check out this article from the Worcester Business Journal about Mass STEM Hub's 2020 STEM Week Challenge!
---
Monica Busch | October 20, 2020
Mass STEM Hub is marking this year's STEM Week by hosting three project-based challenges to connect students learning remotely and in person to more than 200 professionals across 61 Massachusetts businesses and organizations, the organization announced on Monday.
STEM Week began on Monday and will run until Friday.
"K-12 students are presented with timely, real-world problems, and have the opportunity to collaborate with and learn from industry experts as they develop creative solutions," said Joanna Jacobson, president of the One8 Foundation, which houses Mass STEM Hub, in a press release.
Teachers participating in the program have integrated STEM Hub's STEM Week Challenge into their classes. The challenges are designed to be age appropriate and relevant to student's communities, tackling topics like the coronavirus pandemic through the lens of science, technology, engineering and math.
Students are linked to area experts through an Ask-An-Expert Forum, an online portal where they may seek advice as they work on their challenge projects. Students receive feedback in real-time.
Students in grades 9-12 are developing apps to help slow the spread of COVID-19, middle schoolers are using the engineering design process to develop an adaptive device for individuals with paralysis, and students in grades K-5 are designing and developing games that teach math concepts.
Partnering organizations include Dell, Partners in Health and the Bionic Project, Inc., among others.
Each age group is eligible for different prizes. The older students will be given the opportunity to advance their projects with relevant STEM companies.
You might also be interested in