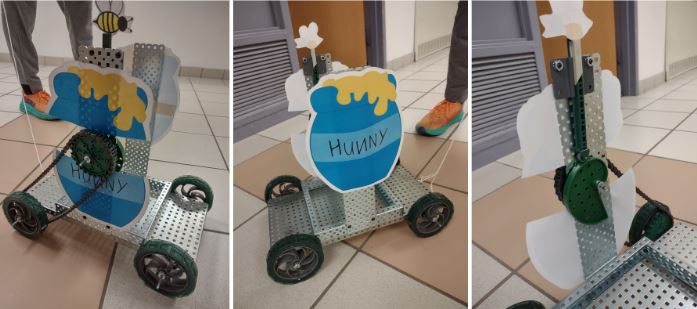 Student Work | Mass STEM Hub
Middle School | Gateway AR | Activity: Pull Toy | Top Automation & Robotics Project
Check out the student work submitted for real-world industry feedback! Learn more about submitting student work to receive real-world feedback here!
Grade: Middle School
PLTW Course: Automation and Robotics
Submission type:  Activity: Pull Toy
Project overview: In the Automation and Robotics course, students trace the history, development, and influence of automation and robotics as they learn about mechanical systems, machine automation, and computer systems.  Students design and program solutions to real-world problems.
So far in the Automation and Robotics unit, students have briefly learned about mechanical gears and have built and shared several gear trains.  This project is asking students to use one or more gear trains to build a children's pull toy from VEX robotics parts.  The toy must roll along the floor being pulled by a string.  It will have four wheels, and the wheels will turn a gear or sprocket that makes something move on top.  The end product should look like a toy.
Select student submission materials: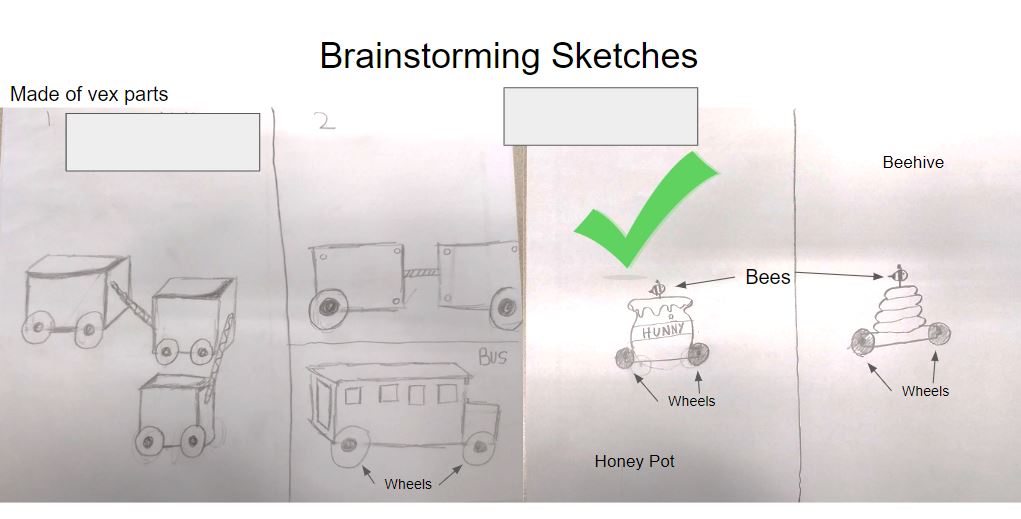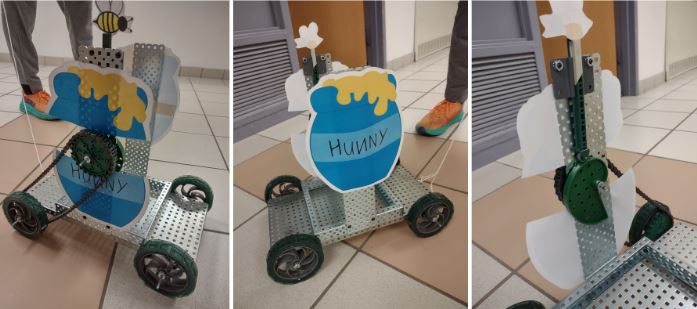 Link to full project: click here
Select judge feedback: "Hi, I'm a geotechnical/structural engineer at a consulting engineering firm, GEI Consultants, in Woburn, MA. At GEI, I mainly work on infrastructure projects designing the foundations that hold the structures up.
Great job on your toy. You definitely fulfilled the challenge. You did a great job approaching the problem by starting with sketching out ideas and evaluating your ideas with a decision matrix. Your presentation was very well organized and very clear. This is very important in the industry to be able to get your ideas across to other team members or clients!
I can't seem to think of anything you guys could have done better. Very good work!"
-Geotechnical and Structural Engineer, GEI Consultants
"I am a civil engineer, that works with MassDOT. My background is in the design and construction of roadways and bridges in southeastern Massachusetts. I was given the great opportunity to review your STEM project and provide some feedback.
I enjoyed the video of your prototype, description of your design process, and thought you had a very thorough presentation with all of the slides that you provided.  I would have liked to see an additional source listed under the citations and some additional labels on the sketches.
At times throughout my career, I have put together presentations to highlight designs or provide training opportunities, which is very similar to what you have done here. I wish you all the best of luck, I think you both did a great job with this project, and I hope you continue in the STEM profession as there will be great opportunities for new talents like yours in the future!"
-Civil Engineer, MassDOT
Industry Award: Top Automation & Robotics Project
School: Groton-Dunstable Regional Middle School
Teacher: Dorothy Dwyer
You might also be interested in